Nargiz Zakirova: Two of Us
2017-10-08
Price 3000, 5000, 7000, 10000, 12000, 15000, 20000, 25000 AMD
For the first time in Armenia, Nargiz Zakirova with her new concert program: "Two of Us."
The concert will feature both popular songs and new ones, as well as songs from producer Maxim Fadeev's repertoire. A lot of surprises are awaiting you.
Time: 19։00
Marcus Miller - Yerevan Jazz Fest 2017
2017-10-26
Price 3000, 5000, 7000, 10000, 12000, 15000, 20000, 25000, 30000 AMD
Armenian Jazz Association and Mezzo Production present the jazziest event in Armenia, the Yerevan annual international jazz festival. This year's festival is dedicated to Avedis Zildjian, the founder of famous cymbal manufacturer Zildjian Company.
Yerevan Jazz Fest 2017 will start on October 26th at the Concert Hall of SCC after K. Demirchyan with the biggest event of the year: Live concert of dual Grammy winner, world famous bass guitarist, Marcus Miller.

Time: 19:00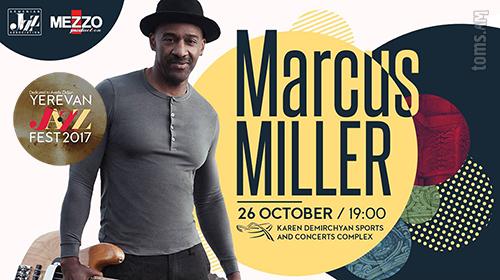 Grigoriy Leps: Why Are You So Serious?
2018-02-24
Price 8000, 10000, 15000, 20000, 25000, 30000, 50000, 80000, 100000, 120000 AMD
Honored Artist of Russia, laureate of "Golden Gramophone", "Song of the Year", "Chanson of the Year" Awards, MUZ TV and RU TV Music Awards, Grigory Leps returns with a special program: only the best and most popular songs live.

An incredible show, with frantic energy, a powerful voice and crazy self commitment... Leps's any performance is a real celebration and festivity.
Time: 19.00