Aladdin
2023-04-02
Price 1000, 1500, 2000, 3000 AMD
S. Movsesyan
Musical tale in 1 act.

Cast:
Levon Ayvazyan, Davit Gasparyan, Ruzanna Hakhnazaryan, Lusine Kostanyan, Narek Haykazyan.
Time: 14:00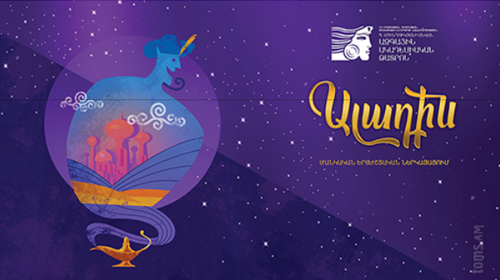 Please use the online form below to order tickets.
Attention: don't forget to fill in all fields,
especially your telephone number for us to be able to get in touch with you.
Click the "+" sign when you want to order tickets for different dates and/or different prices. For example: 2 tickets for x AMD and 3 tickets for y AMD.
Delivery service costs 300-500 AMD and is available within Yerevan.