Insomnia
2023-12-12
Price 3000 - 15000 AMD
Hovhannes Davtyan's new stand-up performance about our days.
For the first time in history, a symphony orchestra performs with a stand-up artist, combining sharp humor with classical music.
Time: 20:00.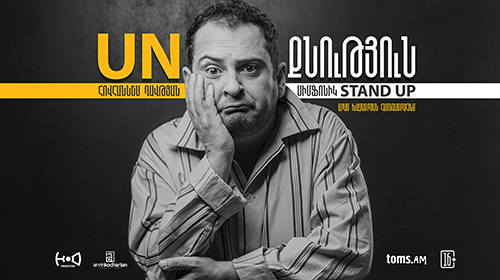 Khachaturian Fest 11: Astghik Siranosyan, Gianluca Marciano
2023-12-16
Price 1000, 2000, 3000 AMD
Within the framework of the 11th Khachaturian International Festival Cellist Astrig Siranossian will perform in Aram Khachaturian Concert Hall, on December 16, 19:30.
Concert Program:
Aram Khachaturian - Introduction from the Suite "The Valencian Widow"
Aram Khachaturian - Cello Concerto in E minor
Intermission
Music from the Films:
"Pepo"
"Secret Mission"
"Admiral Ushakov"
"Undying Flame"
"The Battle of Stalingrad"
"Zangezur"
Soloist: Astrig Siranossian (cello)
Conductor: Gianluca Marciano
Armenian State Symphony Orchestra
(Artistic director and principal conductor: Sergey Smbatyan)

Time: 19:30.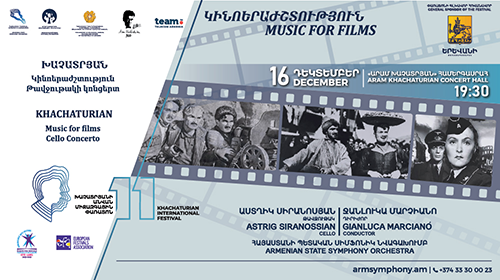 Nargiz
2024-03-10
Price 8000 - 50000 AMD
At the moment, Nargiz is having a world tour in Europe, near and far abroad, including Australia, UAE, etc.

"With these sounds I will tell you about my whole life. About how I know how to love. About pain and ecstatic pleasure. About faith and truth. I will allow myself to drink until the last drop."
Time: 19:00.