One Flew Over the Cuckoo's Nest
2022-10-26
Price 1000, 1500, 2000, 3000 AMD
Premiere
Based on Ken Kesey's novel "One Flew Over the Cuckoo's Nest"
Drama in 2 acts
Adaptaion and staging by Armen Elbakyan
Director: Garegin Yevangulyan
Costume Designer: Mary Sargsyan
Composer: Karapet Gary Kesayan
Cast: Armen Margaryan, David Gasparyan, Ani Petrosyan, Lusine Kostanyan, Roman Babayan, Samvel Baghinyan, Mesrop Abtoyan, Andranik Zakaryan.
To avoid prison, Randle Patrick McMurphy pretends to be mad and finds himself in a mental hospital. He is amazed at why patients come to terms with the rules there, moreover, many have come to the hospital willing to flee the outside world. McMurphy rebels against the rules set by the chief nurse at the mental hospital, Ratched, and decides to make a revolution in the patients' lives.
Time: 19:00.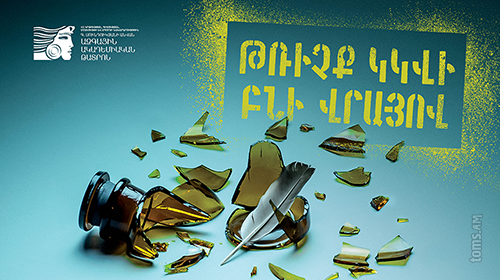 Please use the online form below to order tickets.
Attention: don't forget to fill in all fields,
especially your telephone number for us to be able to get in touch with you.
Click the "+" sign when you want to order tickets for different dates and/or different prices. For example: 2 tickets for x AMD and 3 tickets for y AMD.
Delivery service costs 300-500 AMD and is available within Yerevan.