Cardboard City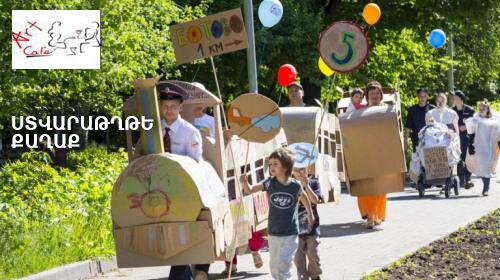 "Friendship: Cardboard ". This is the slogan of "Cardboard City", a unique event, which will take place on July 5 at 18: 00 pm, at «Art Cafe». In just one day we'll create a magical little town, consisting of large and small cardboard houses. The more parents and children join us in building our "town", the more exciting the event will be.

The cardboard cars, roads, houses for dolls, their beds and cupboards, palaces and princes, planes will make you appear in a fairy tale.
A "master class", imagination + cardboard, children's music and other surprises will be awaiting "Cardboard City" guests.
At «Art Cafe», you can order food, cold beverages and more.
Address: Khanjyan Street, Ring Park, by the Lunapark.
Time: 18։00
To order tickets please click
here
.