TODAY
Art Cocktail
2014-09-30, 2014-10-01, 2014-10-02, 2014-10-03, 2014-10-04, 2014-10-05, 2014-10-06, 2014-10-07, 2014-10-08, 2014-10-09, 2014-10-10, 2014-10-11, 2014-10-12, 2014-10-13, 2014-10-14, 2014-10-15, 2014-10-16, 2014-10-17
Price [տես ստորեւ / see below] AMD
Gala Art Gallery presents an art exhibition/sale entitled "Art Cocktail". It is held in the Speakeasy Cocktail Bar-Wine Restaurant, from July 17th -October 17th, 2014. This event aims at sating our city's atmosphere with the colors of art, where the presence of the spiritual is a necessity and where the visitors will not only enjoy the Speakeasy cocktail bar spices, but will also get to know the works of our city's best artists, their inner world and their perceptions of the world.
Entrance is free.
Address: Tumanyan 23-1 (entrance from Koghbatsi side).
For more information please contact:
Gala Art Gallery
12 Byron Street, Yerevan, Armenia
Tel: 010-548838,
Speakeasy Cocktail-Bar
23/1 Tumanyan Street (entrance from Koghbatsi Street),
Tel: 060- 270027.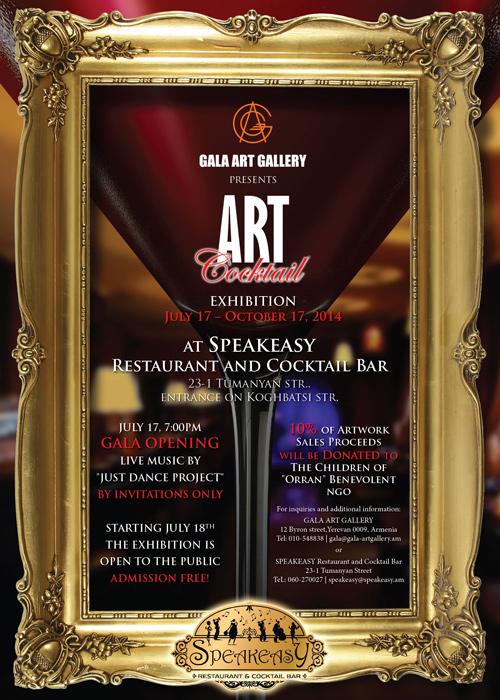 Woman After The Rain
2014-10-02
Price 1000, 1500, 2000 AMD
Drama in 2 acts
Author: Karine Khodikyan
Staging: Aida Hovhannisyan
Time: 19:00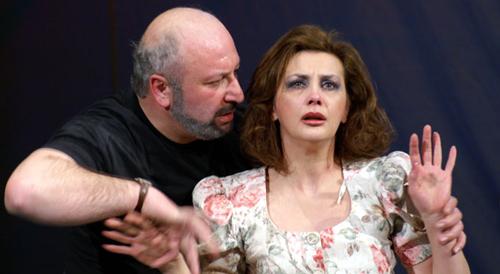 Komitas Days /02.10/
2014-10-02
Price 500 ,1000, 2000 AMD
Komitas Days
Festival dedicated to the 145th anniversary of Komitas
ParticipantsL Armen Babakhanyan, Karine Ohanyan
Introduction: Mher Navoyan
Program:
Komitas' piano pieces
Time: 19:00.